Shopping Cart
Your Cart is Empty
There was an error with PayPal
Click here to try again
Thank you for your business!
You should be receiving an order confirmation from Paypal shortly.
Exit Shopping Cart
It's an absolute thrill to have Brian Moreland as my debut guest interview. His first two novels, Dead of Winter and Shadows in the Mist are now available through Samhain Horror, and both are excellent reads. Aside from being a great writer, whose work has been unanimously praised by the likes of Douglas Preston, James Rollins and others, he's a super nice guy—I'm honored to have him here.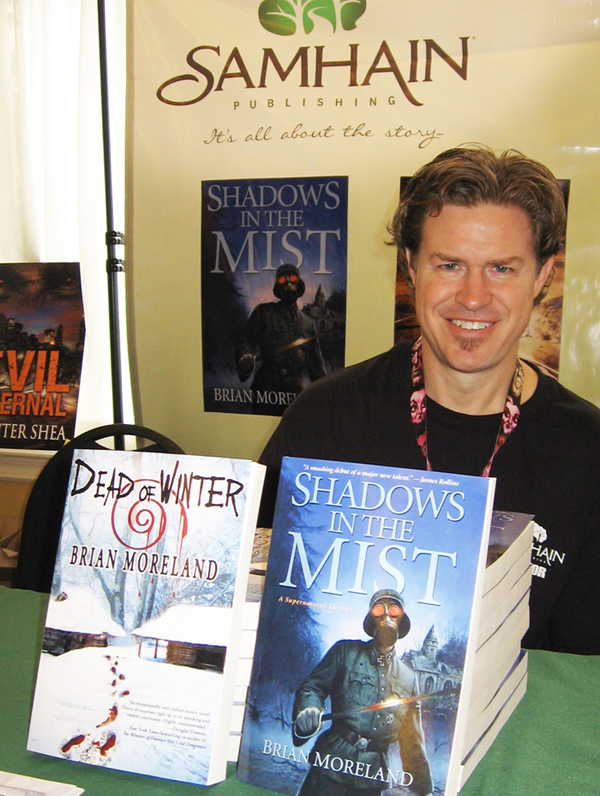 Brian, I think a good place to start is for you to introduce yourself and to tell us a little about your new Samhain release, Shadows in the Mist.
Hi, Aaron, and thanks for having me on your blog. I write historical horror novels and supernatural thrillers. My first novel, Shadows in the Mist, is about an Army platoon leader who has seen a lot of death during his tour, from battling Germans in North Africa, Italy, and Germany. Lt. Jack Chambers has lost so many men that he's earned the moniker "Lt. Grim Reaper." Now he's down to his last few men who call themselves "the Lucky Seven" because they've survived many battles with Lt. Chambers. All he wants now is to get his men out alive. To earn an opportunity to send them home, Chambers volunteers his platoon for one last secret mission: lead a team of commandos to a Nazi bunker. What Chambers and his men don't know is something dark and evil is waiting for them in the foggy woods.
Your literary track record reads like an independent author's dream come true. You started out self-publishing Shadows In The Mist, only to have it picked up by a major publishing house. It now lives on at Samhain Horror. How did all this happen, and how does it feel to know that an entirely new audience is experiencing the novel?
It's true. I originally self-published my first novel. After years of rejections from literary agents and playing the waiting game, I decided to put the destiny of my writing career into my own hands. So I formed my own small publishing company. I put a lot of effort into producing a book that would compete in the marketplace. I hired a quality editor to help polish my writing and work out any issues with the plot. I hired a top-notch book cover designer and an award-winning illustrator, Les Edwards, to paint the cover. Together, my team and I produced a book that stores would stock. I also got it listed on Amazon and BarnesandNoble.com.
My next challenge was that I was an unknown author. So I was persistent about getting the book out to reviewers to expand my audience. I did a small book tour and hired a publicist to get me into newspapers. I also got friends with large email lists to send out email blasts, telling their friends to go out and buy my book. The campaign was a success. Shortly after I launched the book, Shadows in the Mist hit #1 on Amazon.com's Bestselling Mysteries & Thrillers list. At that time, The DaVinci Code was #4. I believe that was due to aggressive pre-pub marketing and an eye-catching cover. I entered the book in the 2007 Independent Publisher Book Awards. It won a Gold medal for Best Horror Novel. All of these successes led to me getting a literary agent and she pitched my book to Berkley/Penguin. They bought the rights and my novel went from being a self-published trade paperback to a mass-market paperback stocked in stores across the nation. Selling my book to a large New York based publisher was my ultimate goal all along. It really changed the game for me. Shadows in the Mist also got published in Austria and Germany under the title Schattenkrieger, which means "Shadow Warriors."
After three years with Penguin, I eventually got the rights back to Shadows in the Mist. By that time I had already sold my novel, Dead of Winter, to Samhain Horror. When I told my editor, Don D'Auria, that Shadows in the Mist was available again, he offered me a contract to re-release it under the Samhain Horror label. I was thrilled to see it come out again with its original cover in September 2012. I'm excited to share this novel with new readers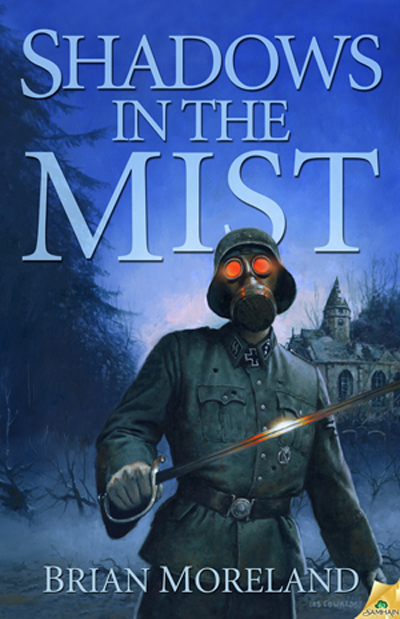 Has the manuscript evolved or changed with all of these different versions?
Yes, each time I worked with a new editor, I got the opportunity to improve it, based on reviews and feedback from fans. With this latest version, I tightened the beginning, eliminating some chapters I felt slowed down the story. I also reworked some of the dialogue between the soldiers, since I've gotten better at writing dialogue. I'm really happy with the Samhain Horror version.
How did Dead of Winter land at Samhain?
My agent and I were trying to find a good fit for my new book. I had finished Dead of Winter in November of 2009 and was eager to sell it to a publisher right away. That's how I feel after finishing a novel. I just can't wait to share it with readers. But in 2009, publishing houses were shuffling their editors like Vegas dealer shuffling cards. My agent was afraid my book would get bought up and then lost in the chaos, so she told me let's wait it out. It was tough to do, but we held out from submitting my book for over a year. I'm glad we did, because we were ready and waiting for the right opportunity. And then in January of this year my agent told me that Leisure Books was dissolving their horror line and that their editor, Don D'Auria had moved over to Samhain Publishing to start up a brand new horror line called Samhain Horror. Don wanted to start the line in October 2011 and was looking for submissions. We submitted my book within about two weeks of Don starting his new job. My agent sold me on Don, saying he was a legend in the horror business. I hadn't heard of him, but I did a little research and discovered that he had been the editor for many of my favorite authors—Brian Keene, Richard Laymon, Ronald Malfi, and Jack Ketchum, to name a few. On his blog, Brian Keene wrote a post about how much he loved working with Don D'Auria. I flipped through a dozen books by Leisure authors and read the Acknowledgements. Again and again, I kept seeing Don's name being praised, many describing him as the nicest editor to work with. That sold me, so I told my agent let's submit Dead of Winter to Don at Samhain. Less than 30 days later in February, my agent called back and said that Don loves my book and wants it to be one of the first books to release in October. I was so excited. My first novel I had to wait over a year to see my book in print. With Samhain, my novel released eight months after we concluded the book deal. And working with Don has been a dream. Like everyone says, he is the nicest guy and very diplomatic in his style of editing. He made some great suggestions on how to improve my novel while keeping most of the book in tact. With Don and Samhain, I definitely feel like I've found a home to publish my future books as well.
As you mentioned, Don is a horror heavyweight. What's your collaboration process like with him?
Working with Don has been very easy for me. Since I've met him a couple of times in person, we have a great rapport. He's just an all-around nice guy and very positive and encouraging. During an edit he'll send me a Word Doc of the manuscript with constructive notes on what he recommends I cut or expand. Then I'll go through it and make the corrections and write a paragraph here or there if I need to explain something that Don thought wasn't clear enough. Mostly it's been minor changes that take less than a day to fix. The first edit is also my last chance to add any new writing to the book.
Then I send it back and a copy editor goes through the manuscript for grammar, punctuation, and consistency. An example: in Dead of Winter I sometimes I had capitalized the word "Devil" and sometimes I wrote it as "devil." The copy editor pointed out that I needed to choose one and stick with it throughout the book. During the second edit, I approve the copy editors suggestions and then send it back. This takes me about 3-4 hours tops.
Next, the book is typeset for print and ebook versions. I get to see the book one more time before publication to make sure the final version looks polished. I really enjoy the editorial process, watching the transformation of a story on a computer screen to a finished book with cover art.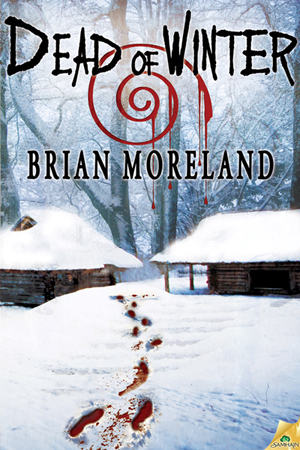 As a writer, how often do you hit a wall in your manuscript? Have you ever felt dwarfed by the enormity of it all, especially when starting out? Also, do you plot your novels in advance or do you intuitively write your way?
So far, I've hit a wall on all three novels that I've written. Writer's block is just something I've had to deal with and push through. With each of my novels, I've gotten stuck for a period of months until I finally got back into a writing groove and figured out where to take the story. I loosely plot my novels with a general idea where I want to take it. I get visions of upcoming scenes and write toward them. Mostly, I'm an intuitive organic writer and I discover the story as I write it. That's what makes it fun, is the characters are always surprising me with the actions they take. My first three novels all have monsters in them and they aren't fully developed until I've written several drafts. The monsters I create in the beginning usually evolve into something I hadn't planned when I was plotting the story.
Growing up, was there a horror novel or film that really sparked your passion for the genre? If so, what was it, and how did it change you?
I was brought up watching old black and white horror movies with my Mom, who's a big horror buff, so I thought monster movies were super fun at a very young age. The two movies that impacted me the most and scared me the most are the original Alien and Prophecy (1979 version). Those two movies raised the bar for how much a good horror movie can scare you. While many of the earlier films had been campy, Alien and Prophecy maintained a dead serious tone throughout and focused on developing characters that had depth. When I write, I always aim to re-create the emotions of terror and fun that I felt when watching those two films. Other movies that I enjoyed early on were The Exorcist, The Shining, Horror Express, and John Carpenter's The Thing.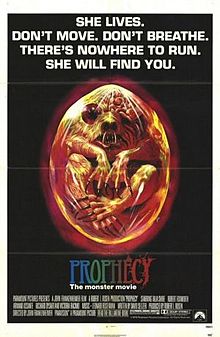 You've said in the past that you're an author, adventurer and world traveler. Has travel changed the way you write? Have you ever been to a place, enjoyed the vibe and been inspired to write about that locale?

 

I think world travel has expanded my awareness to other cultures, other ways of thinking. My research trips to Europe definitely influenced the writing of Shadows in the Mist, which takes place in Belgium and Germany. I spent a couple days in Heidelberg, and love that town so much that I decided to include a couple scenes there in my novel. I've also been on a writer's retreat in Rome and wrote a short story set there while I was staying in Rome. That was a cool experience. Also, my trips to Seattle and British Columbia, Canada inspired me to base my third novel, The Devil's Woods, up in the Pacific Northwest.

 

In addition to being an author, you're a video editor in Texas. Has working in this industry helped you with your writing process, perhaps from a narrative perspective? Is video a twin passion? Have you made any short films over the years, etc?

 

Yes, editing documentaries and TV commercials have taught me how to tell stories visually. I've been editing videos for over 20 years. It's been another creative outlet for me and a great way to pay the bills while I've been building my career as an author. I have edited a number of documentaries for producers, plus I wrote, produced, and filmed a WWII documentary about my grandfather.

 

So Brian, what really scares you, and has this fear ever been featured in your novels?

 

What scares me most is the idea that a killer is inside my house, creeping around in the dark. Sometimes I hear things that go bump in the night and I feel fear that someone is sneaking up with a knife. So far, this serial killer hasn't shown up in my novels. Most of my horrors have been based on historical events. I do feel for my characters and feel genuine fear and adrenaline when I put them in dangerous situations.

 

What do you ideally hope readers take away from your novels, especially Shadows in the Mist?

 

I write for the fun of it, so mostly I want readers to have a fun time, like riding a wild roller coaster ride and enjoying it so much they tell their friends to ride it.

 

So what's coming next?

 

This past summer I completed my third novel, The Devil's Woods. This is a modern-day novel about a haunted Cree Indian reservation up in British Columbia, Canada. Something evil in the woods has been abducting people for over a century, and now a couple of brothers will go into those woods in search of their missing father, an archaeologist who disappeared while on a top-secret expedition. This is probably my most action-packed novel yet with plenty of terrifying thrills. Samhain Horror has already picked it up to release in December 2013.

 

Now, I'm switching gears to write novellas, so I can release a couple of shorter works in between my next two novels. You know the drill, Aaron. Once you finish a book, you have to keep pumping out more fiction to keep your fans happy.

 

I hear you! Well, thanks so much for joining us here at the blog, Brian!

 

Thanks so much for having me as a guest on your post, Aaron. I'm a huge fan of Australia. I backpacked across your country back in 2000 and had one of the best times of my life. Cheers!

 

* * *

 

Brian Moreland writes novels and short stories of horror and supernatural suspense. His first two novels, Dead of Winter and Shadows in the Mist, are now available. His upcoming novel The Devil's Woods will release December 2013. He loves hiking, kayaking, rock climbing, and dancing. Brian lives in Dallas, Texas where he is diligently writing his next horror novel. You can communicate with him online at www.brianmoreland.com, on Twitter @BrianMoreland, Facebook, through Goodreads, Brian's Horror Fiction blog or at Coaching for Writers blog.





Categories: None

0

/