Shopping Cart
Your Cart is Empty
There was an error with PayPal
Click here to try again
Thank you for your business!
You should be receiving an order confirmation from Paypal shortly.
Exit Shopping Cart
CUT TO CARE:

A COLLECTION OF LITTLE HURTS

by Aaron Dries, featuring an introduction by Mick GARRIS available here!
"These stories are as disturbing as they are emotionally authentic and devastating. Humanistic horror. Beautiful. Grotesque. And all too real."
— Paul Tremblay, author of The Cabin at the End of the World and The Pallbearers Club.
An agency that sends social workers into the homes of grieving families to impersonate dead loved ones... The kind old woman who saved a teenager's life but now finds herself haunted by the weight of a cheated suicide... And the daughter of a candlestick maker as she tries to survive a painful existence after her father's execution for making human chandeliers from drunken cowboys...
These stories and more -- ranging from supernatural to the frighteningly domestic, Splatterpunk to the weird and cosmic -- stain the pages of CUT TO CARE: A COLLECTION OF LITTLE HURTS by Aaron Dries. They serve as a timely reminder of the cost of caring too much. Or not caring enough. Of how we mask cruelties behind kindness. And of our willingness to rip ourselves apart in the hope of satisfying a world that doesn't always care for you back.
Featuring an exclusive introduction by Mick Garris, creator of Showtime's MASTERS OF HORROR and director of Stephen King's THE STAND, this unforgettable collection truly cuts deep. Available from IFWG Publishing.
"Dries dissects themes of mental health, memory, and momentary mistakes in this heart-wrenching collection excised from everyday life."
— Lee Murray, USA Today Bestselling author, Shirley Jackson, and Bram Stoker Award® winner
"Dries writes with the confidence of someone who doesn't just know our universal truths, but our mostly deeply hidden secrets. This collection left me shaken."
— Paul Michael Anderson, author of Bones Are Made To Be Broken and Everything Will Be All Right In the End: Apocalypse Songs.
"Dries takes personal fears and moulds them into universal truths. And the truths he writes of most powerfully are those associated with the terror of simply being alive."
— Gary McMahon, British-Fantasy-Award-nominated author of Rough Cut and All Your Gods Are Dead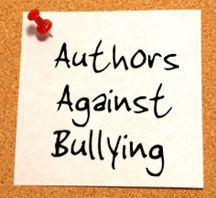 Condolences just aren't enough.
That's why I'm telling you that you're not alone. And I know that's hard to hear. Sometimes, the pain of loneliness ends up feeling a little like pleasure, which is why it can be so hard to give up.
You're not alone; take comfort in this fact … But never underestimate how severely you can be underestimated.
I don't subscribe to that 1950s mentality that children should be spoken at and not listened to. Like many others (but importantly: not all), I believe children should be respected, meaning that cries for help should be taken seriously. And I don't believe that a child's loss should make martyrs of their misery. Fifteen-year-old Amanda Todd didn't ask for that.
All she asked for was help.
… I'm twenty-eight and the spectrum of bullying has broadened since I was a child. Back when I was an overweight, pimple-faced, ginger haired, pale skinned nerd at school, all I had to worry about was getting through the taunts of a select few who refused to accept anyone who didn't fit into the jigsaw of what they deemed 'conventional'. And having survived this, I would come home (my backpack always dumped in the hallway, despite the pleas of my mother to do otherwise), watch Zorro or Spellbinder on the idiot box, and then maybe my brothers and I would bury chicken bones in the backyard so we could authenticate that afternoon's paleontologist training (because what ten-year-old boy doesn't want to dig up dinosaurs when they grow up?). After all this, post dinner, I'd maybe curl up with the latest R.L. Stine book before bed. Yeah, that was my day in a nutshell.
I didn't come home after surviving school, and get on the Internet. To my memory, I didn't hear the delightful cries of the dial-up tone until I was in my senior high … But I remember hearing its murmur. I remember thinking it must be this incredibly liberating place—like a giant town where you could to meet anyone and learn everything. A bookworm's Nirvana. I was too young to know of the venom in the Internet's veins. And I didn't know that the only way to survive that venom was to develop immunity to it.
But I didn't have to worry about any of this, not back then (now as an adult, the bullies I encounter are those who condescend, over-demand and demean within the workplace, or from behind their pulpits). All I had to do as a kid was get through the school day. All seven hours of it. Simple as that, right?
I wasn't an unpopular kid. Actually, for someone with my interests (which veered far from the sports field that apparently defines what it is to be 'Australian') I got off pretty light. The majority of the cool kids liked me. I guess it was because I had a sense of humor, plus all of my classmates knew I hosted awesome sleepovers (I always knew of some R-rated horror movie that we could watch together—A Nightmare on Elm Street was a sure-fire hit).
I remember after one such event, one of the popular guys in my class came and sat next to me on the aluminum bench beneath our school's gigantic peppercorn tree. "Hey Aaron," he said with a smile. His lunch was on his knee. "I thought I'd come and hang out with you today. And guess what—I'm going to sit like you do!"
I wasn't even aware that I sat a particular way, but I guess I'm glad I did. Take your complements wherever you get them, folks.
However, not all days were quite so pretty. In primary school, a guy who would go on to become a very successful business-owner would sporadically bully me. I recall thinking, "if only he was consistent … If only he did it every day, my guard wouldn't drop and I wouldn't be lulled into a safe sense of security." And even worse, he always seemed to make up for lost time when he decided to enforce the hatred he had for the world, on we, the select few honored enough to elicit his attention.
On that particular day, he chased me across the schoolyard. I ran up the jungle gym, which was an old wooden structure in the shape of a ship. I scrambled up the rope ladder. He was right on my tail. He grabbed my ankle and I swung around and kicked him square in the chest. Bad idea. His anger only made him faster. He was on me in a second. I remember the way my head slammed against the ship's wooden deck as he ploughed my face with punches.
Thump-crack.
Thump-crack.
Coppery blood from a cut inside my mouth. Dust in my eyes. And so on.
There was another time, in the fourth grade, when I was walking along a balancing beam at the very far end of the school grounds. Recess was almost over and at any moment, I expected to hear the bell ring, summoning us back to class. It was summer and there were bushfires that year; everything was swathed in grey smoke. I was walking the length of the beam when I felt hands on my ankles. Pushing me.
The pusher was a not-particularly nice girl who lived at the end of my street. I don't know why she hated me. Perhaps it was because I sometimes heard screams coming from her house.
I fell and hit my head on the beam. When I opened my eyes, the schoolyard was empty. I dragged my sorry ass into the classroom, only to be yelled at by my teacher. I told her I was hurt, that there was pain in my neck and my headache was so bad I couldn't see straight. She didn't believe me. Not until the tears started to flow half an hour later.
These were rare, painful splinters in my adolescence. But rare is operative word here. I was not systematically punished by my peers, thank God; I was never blackmailed or emotionally crushed, day-in-day-out.
Just every so often, the way I spoke; walked; the way my interests led in an alternative direction to those who think theirs' is the only way; when kids realized that yeah, they're right, my thighs were bigger than theirs … Only ever so often, on days when these factors came into play, would I snag. And the splinter would dig deep.
I can understand how people survive systematic abuse and bullying. Which, I guess, is why I understand why people give up. That venom in the veins that I mentioned before … immunity searched and often prayed for. It sadly only comes to some. So I get it.
That's why the stigma of nooses, of blades, the temptation of the bridge that seems almost designed to be leapt from, will never go away. Not until things change. I just don't know if it ever will. As a result, it is we who must change, educate and take a stand. Author and reader alike. There is not a lot we can do … but at the very least, we can unanimously share our stories. Voices Carry, as the old 'Til Tuesday song goes, but only if people are willing to listen. That's why there's power in numbers.
All of this I understand. But I still don't get ignorance.
Modern day evil breeds modern day cowards, and the Internet has given these people the means they so desperately require. Welcome to the 21st century schoolyard, folks. Only there are no teachers watching over the students, nobody waiting behind a desk for your plea to become legitimate once the tears start to flow and the bruises rise to the surface of your skin.
Listen. Always listen.
For as long as there have been bullies there have been victims. And being bullying is not a rite of passage; it's a crime. People need to understand that not everyone is strong. Yes, some people need help, and yes, that's totally fine. Humans can be frail as the bodies we are wrapped up in, we break and whither and are always susceptible to punches, be they physical or psychological.
So listen. Always. Help when you can.
These collective blogs are not about preaching; they are about uniformity. Strength. We're not here to build a wall that will protect children from the world, that forces them into safe houses from which they are never allowed to leave. We're here in the hope that—if there are enough of us—we can adapt the architecture of that house and its surrounds. And that those who are hurt by the cruelty of the selfish and the cowardly, need not live alone.
But the important thing, above all else, is that they live.
* * *
Authors Against Bullying contributors.
Please check out their blogs - comment, contribute and spread the word.
Categories: Random
/