Shopping Cart
Your Cart is Empty
There was an error with PayPal
Click here to try again
Thank you for your business!
You should be receiving an order confirmation from Paypal shortly.
Exit Shopping Cart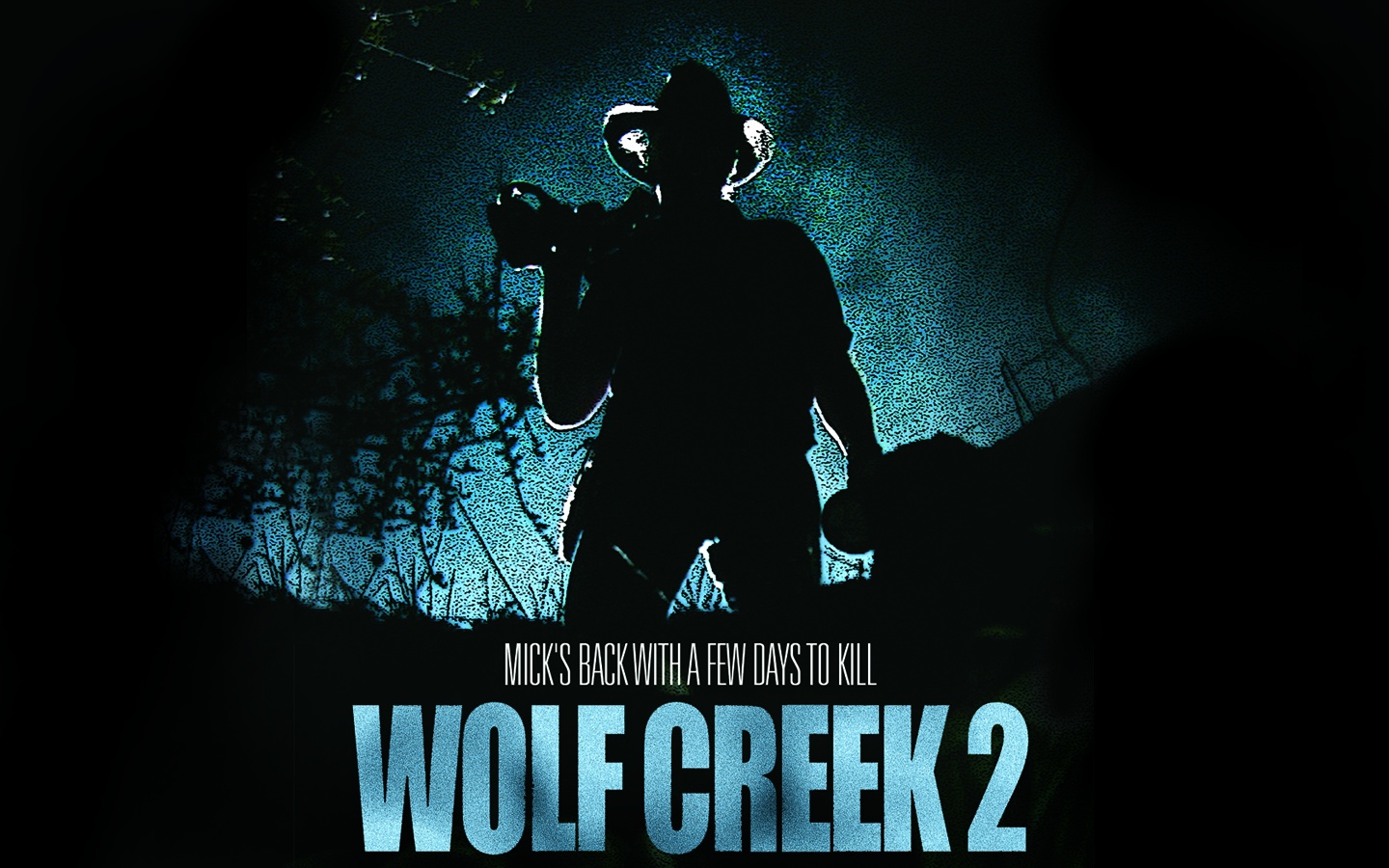 When it comes to dissecting Aussie culture, Greg McLean's latest illuminates the tropes better than Baz Luhrmann's massively budgeted attempts. And while I think there's more to Australia (2005 than most give it credit for, Wolf Creek 2 ultra-effectively dissects issues such as masculinity, the city vs country conflict, and immigration with the most dangerous of tools: a mirror. An important distinction.
Wolf Creek 2 has a plot that is very similar to the 2005 original. Set in the vast Australian outback, we watch as foreigners fall victim to pig-shooter/serial killer Mick Taylor (John Jarratt, reprising his infamous role). One such victim-to-be, is worthy adversary Paul (Ryan Corr — a charismatic alternative to the long-established Final Girl cliché;). It's the dynamic between Paul, the hunted, and Mick, the hunter, which fills the film's latter (and stronger) half.
Like all good sequels, this film sets itself firmly within the same universe of the original, but smartly avoids telling the same story twice. The original Wolf Creek was a gritty, cinéma vérité-style, Texas Chainsaw Massacre (1974) riff told from the perspective of the victim. This one is different. Its perspective is from that of the villain, and as such, it reflects the villain's traits, both in structure and style.
Like Mick, Wolf Creek 2 is larger than life. Like Mick, the film does not tremble in fear; rather it confidently flexes muscles primed to squeeze triggers and throats. That this stylistic shift is pulled off is largely due to Jarratt's performance, which shifts from Freddy Krueger-inspired parody to transcendent eeriness with no effort at all.
So… Goodbye shaky hand held camera. Hello widescreen bravado. Goodbye extended prologue establishing the well-drawn characters of potential victims. Say howdy-do to a snappy, visceral pre-credit sequence featuring splattering brains and that oh so familiar, victorious, guttural laugh.
In essence: Wolf Creek was a horror film. Wolf Creek 2 is a Western with horrific elements. And beneath it all is some nice sledgehammer satire. That's not a bad thing. Also, in a nice 'influence-echo', the film actually has an air of Texas Chainsaw Massacre 2 (1986) about it, another film that was smart enough to know that the intensity of the original could not (nor should it) be reproduced and decided to go down the route of black comedy and political satire instead. On top of that, both finales cumulate in bloodied, corpse-strewn underground tunnels. All of this is expertly shot by director of photography, Toby Oliver (Beaconsfield), who makes great use of the widescreen format, filling each shot with the beauty of the outback, not to mention the grime of a lunatic's labyrinth. 
McLean and co-writer Aaron Sterns inject suspense at every turn. Some moments, however, work better than others. The opening is pure shock, which is a fine way to electrify your audience, but it comes at the cost of actually scaring them. On the flipside, the cumulating scenes, usually where horror films fall apart (think of the overlong explanation sequence at the end of Psycho, or the 'monster's lair' conflict in Stephen King's IT miniseries) is actually the most sweat-inducing part of the film. This is particularly well done considering this is where the satire cranks into overdrive. And this societal reflection is so apt it makes me wonder when the script for Wolf Creek 2 was actually written. It's so topical it could have been ripped straight from the headlines.
As is the nature of any horror film told from the perspective of the killer, Wolf Creek 2 is not terrifying. Many may find this disappointing, as the drawcard of the original was its almost paralysing scares. But that is not to say it is not involving, because it is. But the scares aren't the primary drawcard here…
It is the evocation and perversion of the Australian outback.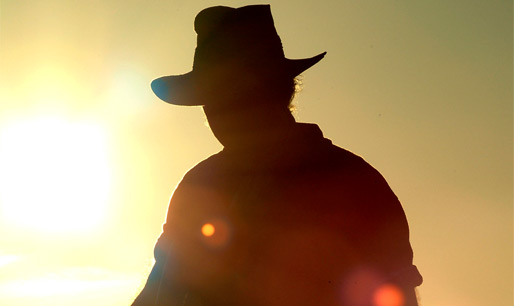 McLean follows in Peter Weirs' footsteps. This is his Picnic at Hanging Rock (1979), a film wherein the landscape was so threatening it could open up and swallow you whole. There's also an air of George Miller on display, with its atypical love of the highway as horror-zone ala Mad Max (1979) and The Road Warrior (1981). Other than the Tobe Hooper inspirations, the backbone to the Wolf Creek series, there are also refreshing Spielberg nods in a spectacular truck chase straight from Duel (1971). In addition, there's further exploitation of the outback farmer myth, as Mick rides his horse into battle, only to step off the saddle to crack his whip in the face of his prey. And again, there is a scene in which the old-fashioned Australian family unit, poor Ma and Pa Kettle, who are living a life off the land, find their utopia destroyed by the savagery of their inverted idolism. During this set-piece, one of Wolf Creek 2's finest, McLean draws from Sergio Leone, whose stylistic violence was so often about power and domination. The direction, in this regard, is unexpectedly mature. And ruthless.  We can't help but watch as all of the stereotypes Australia exports to an international audience come back to haunt us. To stalk us dead.




Put together, these conflicting approaches mostly work. Sure, some of the narrative shifts are clunky, and the first third seems disconnected from the rest, but these are not irreconcilable missteps. Wolf Creek 2 is just too damn assured of itself for nearly anyone with a love of Australian cinema history to dismiss. There's no hiding its grand and classical cultural ambitions as it ploughs through the stereotyped brochure epitomised in Luhrmann's post-Australia tourism campaign. But it is passionately un-subtle, which we realise beyond a doubt as the xenophobic Mick Taylor mows down a mob of kangaroos with a semi-trailer in his endless pursuit for foreign flesh. This is actually Wolf Creek 2's greatest charm.




 SCORE: 4 out of 5 slaughtered backpackers.

Categories: None

0

/