Shopping Cart
Your Cart is Empty
There was an error with PayPal
Click here to try again
Thank you for your business!
You should be receiving an order confirmation from Paypal shortly.
Exit Shopping Cart
CUT TO CARE:

A COLLECTION OF LITTLE HURTS

by Aaron Dries, featuring an introduction by Mick GARRIS available here!
"These stories are as disturbing as they are emotionally authentic and devastating. Humanistic horror. Beautiful. Grotesque. And all too real."
— Paul Tremblay, author of The Cabin at the End of the World and The Pallbearers Club.
An agency that sends social workers into the homes of grieving families to impersonate dead loved ones... The kind old woman who saved a teenager's life but now finds herself haunted by the weight of a cheated suicide... And the daughter of a candlestick maker as she tries to survive a painful existence after her father's execution for making human chandeliers from drunken cowboys...
These stories and more -- ranging from supernatural to the frighteningly domestic, Splatterpunk to the weird and cosmic -- stain the pages of CUT TO CARE: A COLLECTION OF LITTLE HURTS by Aaron Dries. They serve as a timely reminder of the cost of caring too much. Or not caring enough. Of how we mask cruelties behind kindness. And of our willingness to rip ourselves apart in the hope of satisfying a world that doesn't always care for you back.
Featuring an exclusive introduction by Mick Garris, creator of Showtime's MASTERS OF HORROR and director of Stephen King's THE STAND, this unforgettable collection truly cuts deep. Available from IFWG Publishing.
"Dries dissects themes of mental health, memory, and momentary mistakes in this heart-wrenching collection excised from everyday life."
— Lee Murray, USA Today Bestselling author, Shirley Jackson, and Bram Stoker Award® winner
"Dries writes with the confidence of someone who doesn't just know our universal truths, but our mostly deeply hidden secrets. This collection left me shaken."
— Paul Michael Anderson, author of Bones Are Made To Be Broken and Everything Will Be All Right In the End: Apocalypse Songs.
"Dries takes personal fears and moulds them into universal truths. And the truths he writes of most powerfully are those associated with the terror of simply being alive."
— Gary McMahon, British-Fantasy-Award-nominated author of Rough Cut and All Your Gods Are Dead
House of Sighs
It's the summer of 1995 in James Bridge, Australia and the passengers of the Sunday bus into town have been kidnapped by their driver, Liz Frost. Liz began that day planning to kill herself. Many would go on to believe it would have been better if she had. The gun she intended to use on herself is now pointed at her hostages and out of fear, she plans to take them home with her.
To meet the family.
There are seven passengers, and pitted against them is Liz and her deranged kin; a troupe who do not look kindly upon strangers. But as the death toll rises a painful realization forms: where does the greater danger lie? In The House of Sighs, or among the passengers themselves? 
INTRODUCING THE FROST FAMILY
LIZ FROST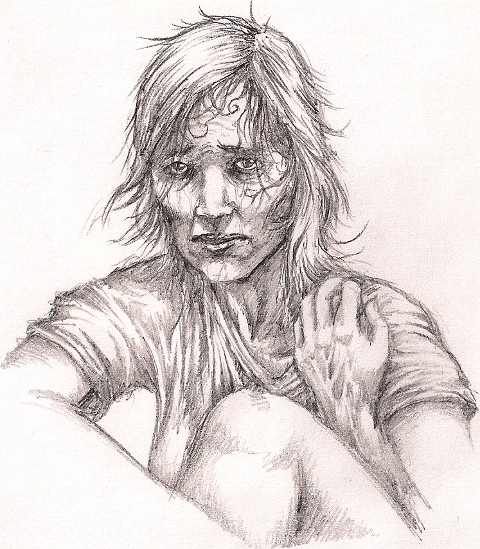 Liz Frost is a bus driver from the west part of James Bridge. She has suffered at the hands of her overbearing and often-violent father since she was a child, and has long gone ignored by her apathetic mother. She suffers from severe depression and has attempted suicide multiple times. As a little girl she became adept at hiding her bruises from the prying eyes of teachers and fellow students. She longs for love and although she wants to end her life, she clings to the hope of being saved and is terrified by the realities of death. 
WES FROST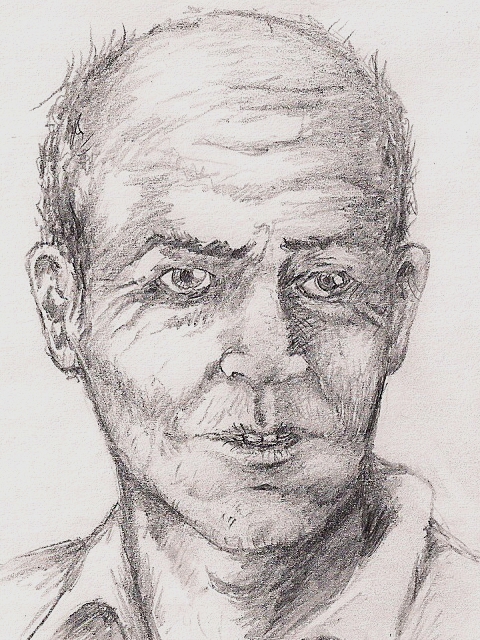 Wes Frost has a heavy conscience. His guilt over being such an abusive father and non-existent husband has come to define him. He wants to change his life and the way his family view him, but is too ashamed to admit that he has done wrong. There has always been great anger within him but over the past few years he has managed to subdue it by listening to music from his adolescence and by tending to his garden. Wes is loyal to his family, even though he rarely communicates with them. He longs for redemption but does not know how to achieve it.
REGGIE FROST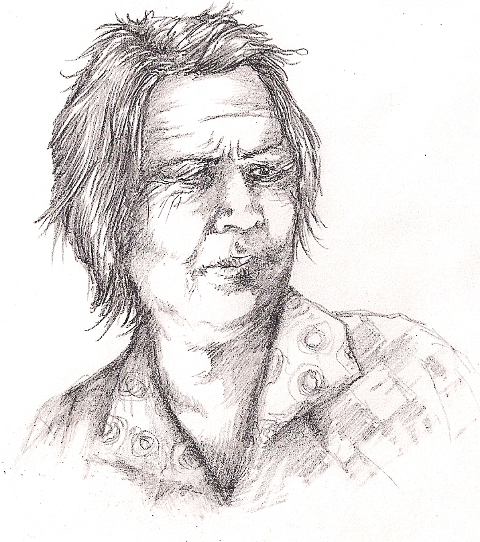 Reggie Frost has grown tired of being a wife and mother. Over the years she has grown increasingly apathetic to those around her, and numb to the abusive nature of her husband. There are however, little sparks of life left in her ... but these usually take the form of short-lived bursts of anger over small things, like the Christmas decorations outside the house, or the unwashed dishes in the kitchen sink. She loves her children but has forgotten how to show it.
JED FROST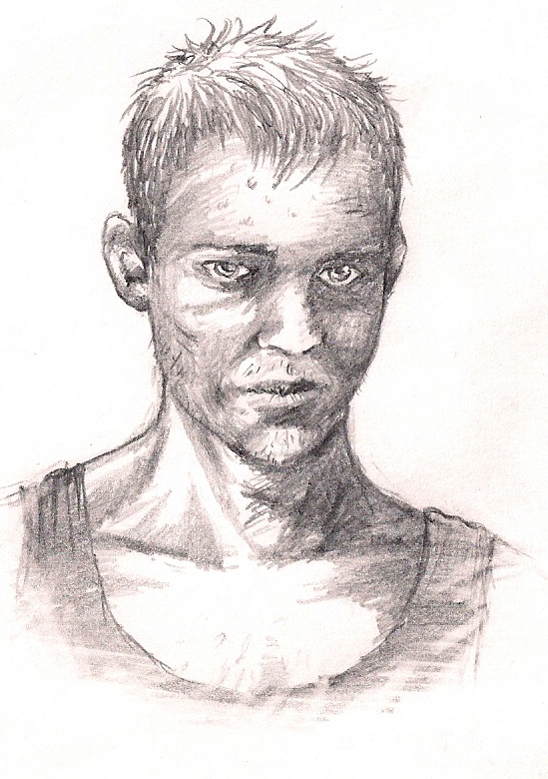 Jed Frost is a part-time shelf stacker and part time drug dealer. He has many clients but none are more loyal than his sister, Liz. He respects her deeply, she having fought for him against their father many times over the years. Jed still lives at home and spends the majority of his day tinkering with the broken down car in the shed, or ploughing into the punching bag for hours on end. Jed is loyal to his family, who serve as both a barometer for what he does not want to become and crutch of unspoken support.
INTRODUCING THE PASSENGERS
DIANA SAVAGE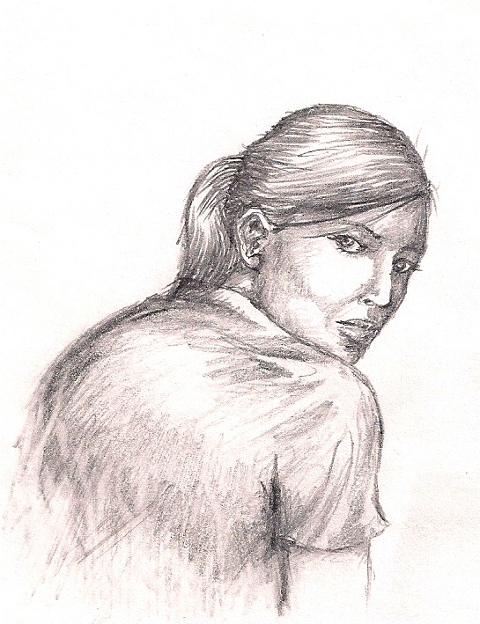 Diana Savage is a twenty-six year old American from Oregon who now calls Australia home. When she was a teenager her mother was killed in a car accident and her father later remarried an Australian tourist. Her relocation to the opposite hemisphere was initially met with anger, but the relationship with her step-sister Julia, helped her come to terms with many of the changes in her life. Diana is a little up-tight, but she is a wonderful sister. She longs to return to both Oregon and The Greek Islands, the two places that helped define who she is and all that she stands for.
JULIA BELFRY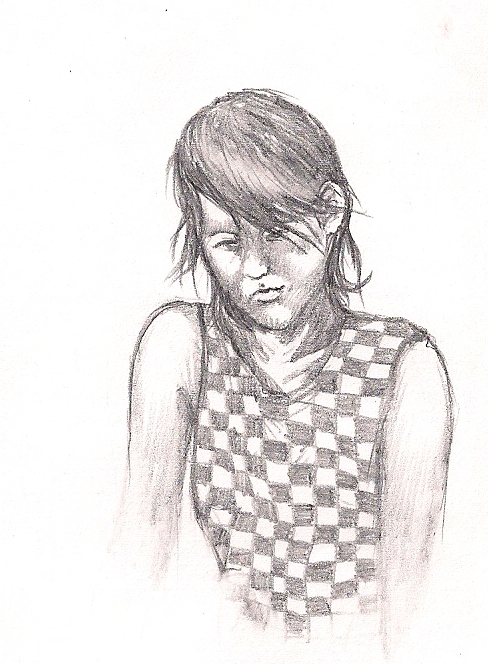 Julia Belfry is being crushed under the weight of a secret. The walls of her bedroom are lined with music posters for artists none of her friends recognise, bands like Jellyfish and singers like Grant Lee Buffalo. Music is her escape and she has become increasingly reliant upon it. She also finds comfort in her step-sister Diana's ongoing support. On the day she met Liz Frost, Julia had been planning on going to the movies to see the Robin Williams film Jumanji. She is sixteen years old.
SARAH CARR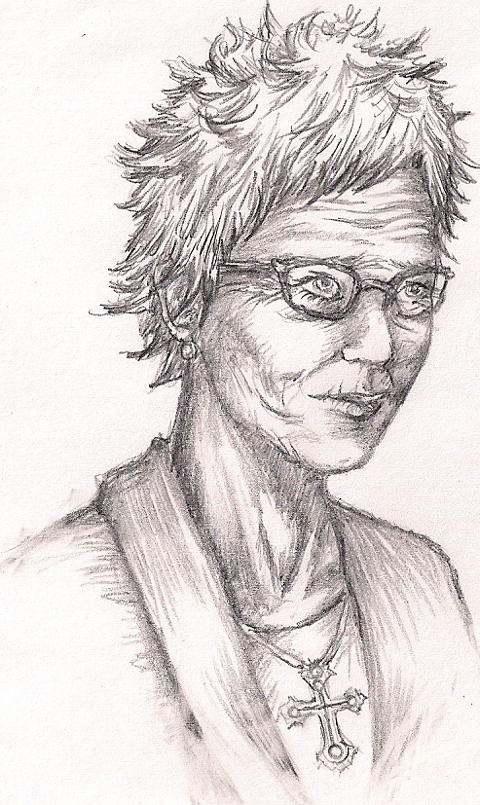 Sarah Carr is sixty-three, but she will be the first to proclaim that she doesn't look a day over forty-five. She has always considered herself as a 'Hip Nanna'. Sarah never leaves the house without her over sized, garish crucifix- despite her recent lapse in faith. She looks after her cancer-ridden husband seven days a week, but often needs time to herself, whether it be sitting alone in her house for a minute or two, or by taking the bus into town and browsing through the book stores. Sarah's tough and foul-mouthed veneer masks her regrets and ongoing fears.
MICHAEL DELANEY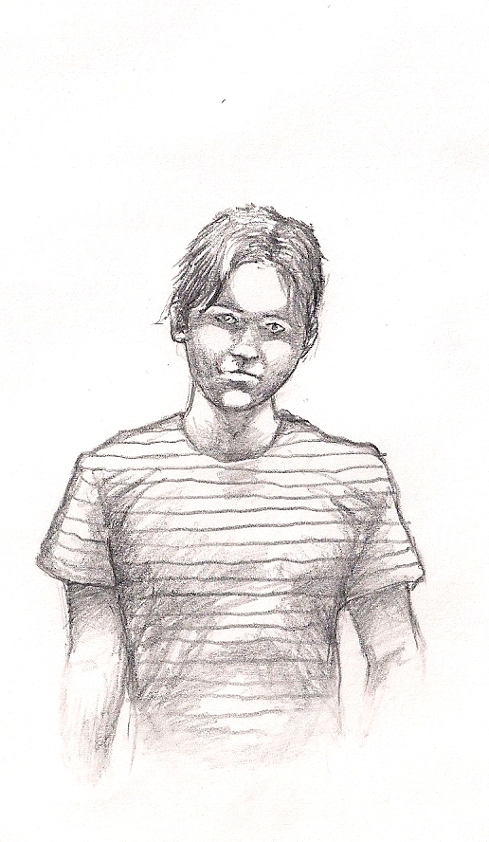 Nineteen-year-old Michael Delaney used to be fat. But now that he has lost the weight, new insecurities have taken hold of his life. He is struggling to come to terms with his homosexuality, and the haunting memories of an embarrassing event that occurred in Thailand a few years prior. Michael is on the threshold of manhood but his diffidence holds him back from being the person he really wants to be. Although he has little affinity for the beach, Michael will often day dream of the ocean.
PETER DITTON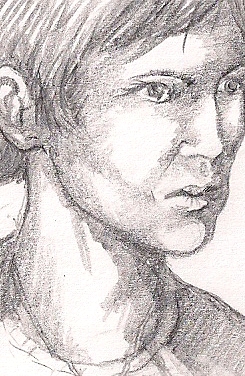 Peter Ditton is eighteen-years-old and lives with his overbearing mother in James Bridge. The most recent conflict with his guardian involves skipping Sunday church services to go to a poetry writing class with a friend. When Peter grows up he would like to be a writer, although he has reservations about his limited talent. His teacher is unimpressed with his output thus far and has challenged him to write about something real and personal; to find the truth in the things he observes and experiences. Peter takes his notepad with him everywhere he goes just in case he feels inspired.
JACK BARKER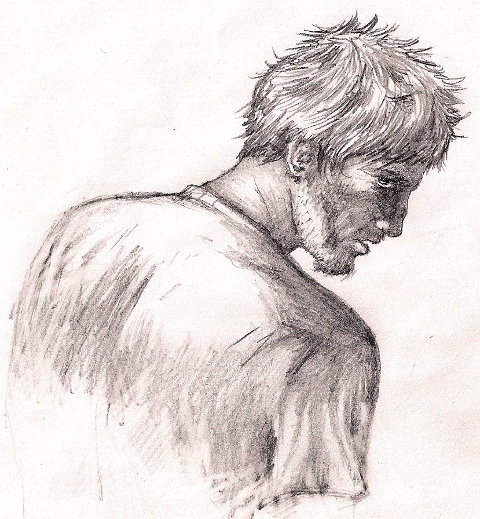 Jack Barker was born and raised in James Bridge, but his mind is relative to the size of the town: small and narrow. He does not like people who are not like him. He struggles with those who lack self-confidence and people who are not from traditional, Anglo-Saxon backgrounds. During school and the majority of his adult life, Jack has been a wingman and has been looking for a reason to step centre stage. His hands are covered in small white scars, which serve as reminders of his childhood.
STEVE BROWN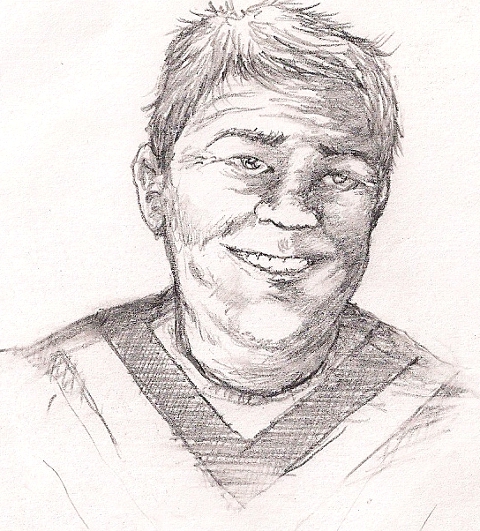 Steve Brown is having troubles at home. He adores his wife Bev, but she has been driving him mad. She is always harping at him to get a job and is particularly unimpressed that Steve planned an outing with mates at the Maitland Golf Club, when funds are so low. Steve will never be found without his 'second skin', the Newcastle Knights football jersey he wears all year 'round regardless of the weather. Although he has been known to tell the occasional white-lie, Steve is genuine and warm-hearted.
All text and illustrations by Aaron Dries, 2010
Categories: None
/